Blond Bombshell
SUNDAY, 1 JUNE 2003
Listen
(RealAudio)
| How to listen
Poem: "Blond Bombshell," by Lynn Emanuel from The Technology of Love (Abattoir Editions).
Blond Bombshell
Love is boring and passé, all the old baggage,
the bloody bric-a-brac, the bad, the gothic,
retrograde, obscurantist hum and drum of it
needs to be swept away. So, night after night,
we sit in the dark of the Roxy beside grandmothers
with their shanks tied up in the tourniquets
of rolled stockings and open ourselves like earth
to rain to the blue fire of the movie screen
where love surrenders suddenly to gangsters
and their cuties. There in the narrow,
mote-filled finger of light, she loosens,
her dazzling, disciplined torrent of platinum,
like the shaft of a waterfall. She is a blonde
so blond, so blinding, she is a blizzard, a huge
spook, and lights up like the sun the audience
in its galoshes. She bulges like a deuce coupe.
When we see her we say good-bye to Kansas.
She is everything spare and cool and clean,
like a gas station on a dark night or the cold
dependable light of rage coming in on schedule like a bus.

Literary Notes:

It's the birthday of poet John Masefield, born in Ledbury, England (1878). When he was only thirteen years old, he went off to work on the merchant-navy ship, the HMS Conway. Though he initially hated being a sailor, Masefield learned to love the way his fellow sailors were constantly spinning tales of their adventures at sea. When he was seventeen years old, after sailing around the Southern tip of South America, he sailed to New York City and deserted his ship to try to make a new life for himself. He traveled through the countryside, taking any farm work that was offered, and he slept under the stars, without much to eat. He got a job at a carpet factory, and spent almost all his money on books. After two years in the United States, Masefield sailed back to England and began publishing poems about the sea, collected in his first book of poems Salt-Water Ballads (1902). He wrote many more books of poetry, and became England's poet laureate in 1930. He wrote,

"I must down to the seas again, to the lonely sea and the sky,
And all I ask is a tall ship and a star to steer her by."
It's the birthday of actress Marilyn Monroe, born Norma Jean Mortenson in Los Angeles, California (1926). Her mother was a negative cutter in a film studio lab and had a lot of boyfriends. Monroe never knew the identity of her father. Her mother, who drank, smoked, danced, and worked for the movie industry, sometimes took her on daytrips to Hollywood, pointing out any movie star they saw on the streets. Monroe later got a job at an aircraft factory called Radioplane, where she sprayed glue on fabrics and inspected and folded parachutes. She was working at the factory when a group of photographers showed up to take pictures of women working for the war effort. One of the photographers convinced her to become a model. She bleached her hair and began to appear on the covers of magazines. She had trouble breaking into movies. For a while, directors just cast her in any movie that called for a dumb blond. She also played a psychotic baby sitter in the movie Don't Bother to Knock (1952). Her first huge success was the musical Gentlemen Prefer Blondes (1953). Monroe said, "If I'm going to be a symbol of something I'd rather have it be sex than some other things we've got symbols of." And, "I don't want to make money, I just want to be wonderful."
It's the birthday of Mormon leader Brigham Young, born in Whitingham, Vermont (1801). He was a master carpenter living in upstate New York when a relative gave him a copy of the Book of Mormon. Two years later, he joined the new church and traveled to Kirtland, Ohio, to meet Joseph Smith. He immediately became one of the church's most passionate supporters and Smith selected him as one of the Quorum of the Twelve Apostles. When Smith died, Young was elected the new leader of the church, and in February of 1845, he led his people to Iowa. But he decided that in order to escape persecution, the Mormons needed to settle in a place where there were no other settlers. He had studied maps and military surveys of the West, and he decided that the best place to go would be the Valley of the Great Salt Lake, which is where he took his people in 1847.

sponsor
sponsor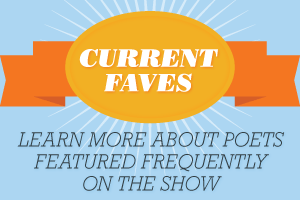 Although he has edited several anthologies of his favorite poems, O, What a Luxury: Verses Lyrical, Vulgar, Pathetic & Profound forges a new path for Garrison Keillor, as a poet of light verse. Purchase O, What a Luxury »